Nanyang Siang Pau: Job Search Platform Hire.Seniors – Job searching for Seniors Citizen no longer a challenge
8 July 2019 | Nanyang Siang Pau | By: Tee Bee Lay
*Translated from Mandarin by Jo Lee*
When you reach the legal retirement age, you typically do gardening at home, watch TV with your grandchildren, have casual chats with friends in the cafe, doing things you are interested in, or volunteer. Not necessarily so!
Tun Dr. Mahathir returned to the political arena again at the age of 93. You are a few decades younger than him, of course, you can continue to work for two or three more decades, making money while contributing your knowledge and ability.
For seniors/retirees job seekers who would like to re-enter the workplace, now there is new a channel – Hire.Seniors.
As its name Hire.Seniors suggests, this is a job matching platform for seniors (retired, retirees) and employers, co-founded by Jasmin Amirul Ghani  and Sharmila Sinnathurai, two women who have worked in Accenture, a multinational company that specializes in management consulting, information technology and business process outsourcing.
Like other job-seeking websites, this platform is open for job seekers to use for free, fees will be charged to the hiring employer. Any senior citizens who is interested to re-enter the workplace can go to the platform to search for job vacancies and apply.
Jobs covers all fields
As seen on the website, the work opportunities for senior job seekers covers all areas and types, including medical representatives, apartment management staff, school administrators, sales and marketing executives, secretaries, drivers, real estates agents, and programmers (coding), customer service, engineers etc.
However, the most important thing is that there will not be any "age-discrimination" when job searching through this platform, because the companies who come to the platform know that the job seekers are retirees.
As for the definition of senior citizen, the platform has not set any restriction, as long as the senior citizen has the necessary ability to cope with work requirement, it does not matter whether the candidate is close to retirement age or already retired. Of course, if the job seeker is too young, such as in his twenties (and indeed this has happened) and if he applies for a job on this platform, he will naturally be rejected.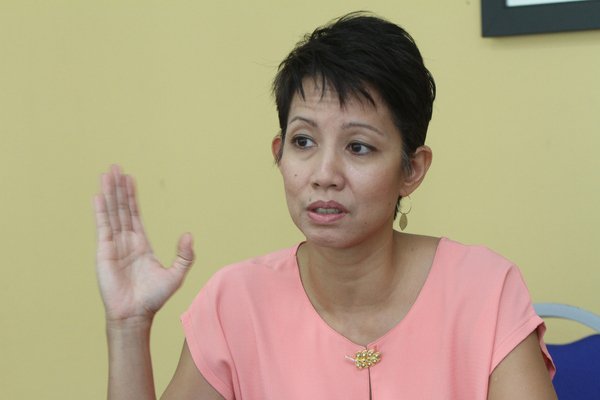 Picture: Jasmin: The Prime Minister has set a good example for everyone to know that it is never too late to return to the workplace.
Personalized coordination and job search
Jasmin pointed out that unlike other job search platforms, Hire.Seniors has a human touch. Most job search platforms require job seekers to upload resumes and apply for jobs themselves, but at Hire.Seniors, she and Sharmila provide assistance when these senior job seekers need them, including:
Resume Writing: If the senior job seeker does not have a resume, the duo provide three ways to help, including using the online resume creation website, using the Microsoft Word resume template, or filling out a form on the platform, and then create the resume based on the data provided by the job seeker.
Interview Preparation: Advising senior job seekers to prepare them for the interview. "Some may have worked for thirty or forty years, they may be nervous about attending interview. We will tell them what to prepare and what to expect… Some people will say that he has a headache at the last minute to find various excuses. "
"You can't treat senior job seekers as general job seekers. They need more guidance. The world is now electronic, but some are not familiar with uploading resumes, and some have no resumes. We will help".
"If there is no resume, we will give some tips and tools to help them prepare the resumes. If they don't know how, we will accept the paper resume and help them turn into electronic version. If you don't know how to use email, you can use WhatsApp. … There is a lot of extra work, but we are doing this because our goal is to help them return to the workplace."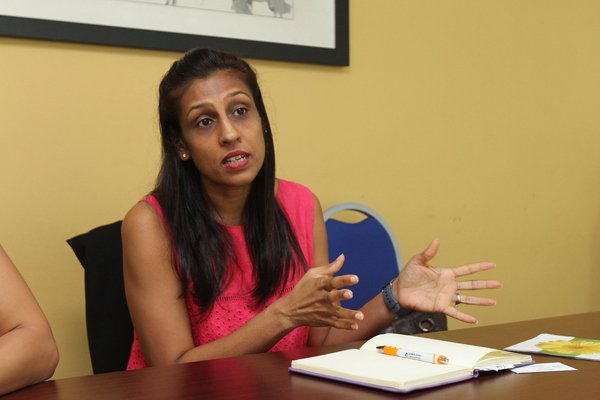 Picture Sharmila : A lot of jobs are limited to a maximum age to apply, however we believe for jobs like administrative and accounting work, skills and experience should be the focus rather than the age.
Return to the workplace, stay active
According to the duo, Jasmin and Sharmila, who had worked together, they always hoped to have their own business, and Jasmin's husband complaints had inspired the two.
Jasmin's husband worked in the finance department of in the airline industry. One day, he expressed his wish in hiring a retiree to help with accounting for several months. After all, retirees have extensive experience and can immediately start working without training.  For a company that is facing temporarily halt in hiring, it is undoubtedly the best solution to recruit retirees for short-term work.
Jasmin's husband remarks were purely hypothetical, but the two took it seriously and studied the possibilities. After the research, they found that there was demand in the market but no one provided such services. The two professional women decided to set up Hire.Seniors.
Meet the needs of the times
"We all have older parents and relatives. If we watch TV all day after retirement, our brain power will easily deteriorate, so we were thinking about what we can do to help them to stay active and mentally engaged." Jasmin revealed that after considering many options, they landed on two possible options that could help stimulate seniors brain activity which included organizing daytime social and learning activities; or returning to the workplace. In this case, returning to the work place seemed the most practical option.
Sharmila added that Malaysia is expected to become an ageing nation by 2030. By then, the elderly over 60 will account for 15% of the total population. Re-employment of retirees is also in line with the needs of the times. At the same time, organisations are also facing the pressure to find the right talent. "Sometimes the economic environment is not good, companies freeze hiring, the senior talent pool is very suitable. Their working schedule can be very flexible and can work for 3 months, 6 months, 1 year or even full time."
Make good use of skills, achieve results
It is undeniable that whether it is 55 or 60 years old, it is still too early to retire from the workplace. In fact, they still have the ability and willingness to continue to contribute in the workplace.
Jasmin pointed out that senior job seekers who are willing to return to the workplace can be divided into two types, one is to maintain physical and mental active to pass the time, the others need a salary to help the family, they rather work full time comparing to part time. " Nowadays we have longer-life span. If you have only RM200,000 to RM300,000 in your retirement fund, it may not be enough to cope with your life."
However, the key to whether senior job seekers can return to the workplace lies on whether companies are willing to hire. The two admitted that this is the challenge for senior job seekers.
Rejections from Business Departments
In fact, when they discuss with various organisations human resources department, they often shows an open-minded attitude towards hiring seniors, however they often face resistance from the hiring managers themselves (such as the marketing department, sales department), refusing to hire seniors.
Sharmila pointed out that this could be related to the lack of awareness. "Basically, companies are age-biased. When they see an older person, they begin to think of slow action, lack of productivity, difficulty in being taught, demanding and arbitrariness…… These are the misunderstandings and fears that we try to resolve through awareness and education".
"There are political figures of all ages in the current political arena. This is what we have been telling companies. Companies with a mix of employees of all ages and know how to use the skills and abilities of senior job seekers can get good results. "
More professional work ethics
In fact, the benefits of hiring seniors to the business include:
Highly scalable employment methods and duration, which can be employed in accordance with the business objectives and financial capabilities of the company. The employment methods include project-based, part-time, full-time, and the term of office is from one month to long term;
With a wealth of work experience and skills, as well as a rich network of contacts, the candidate can start work immediately without training;
Older people are undoubtedly has better work ethics than the younger generation;
Lower EPF contribution, apart from government incentives.
For seniors seeking to work post-retirement, they have provided 3 suggestions:
Understand the areas and work that you are interested in, matching your past experience and skills, and highlight them in your resume;
Change your mindset and adapt to the environment. For example, in the past, your way of working was to meet and discuss when you need a decision. But in this era, you must adapt to using WhatsApp and email. In addition, keeping in mind not to compare to your past salary, otherwise you will feel being exploited/deceived. You will be paid based on the job value which you can choose to accept or not.
Willingness to accept different or flexible working hours will increase hiring opportunities.
Example A:
While an international logistics company is entering the digital age, it still had some old computer systems which their junior staff did not have the skills and experience to help with. Thus they approached Hire.Seniors for recommendation of a suitable candidate. In her fifties, Vicky Tan stood out as a part-time job among several candidates due to her past experience with the relevant systems. Recently she moved from part-time to full-time, because the company found that Vicky not only could support the old computer systems, but she also had good project management experience. She possessed the talent that the company needed.
Example B:
A logistics company needed someone to help with the customs clearance of the products. Thiagaraja Govindasamy, a 60-year-old retiree with deep experience and contacts in this area, was hired on a part time basis working for 3 days per week. Subsequently he was extended to additional 3 more months.
Conclusion:
Although demand for some skills have been declining, but there are still needs for some companies, and the younger generation may not interested or even have experience in these areas, this is the opportunity for senior job seekers.
Source: Nanyang Siang Pau  http://www.enanyang.my/?p=1252222